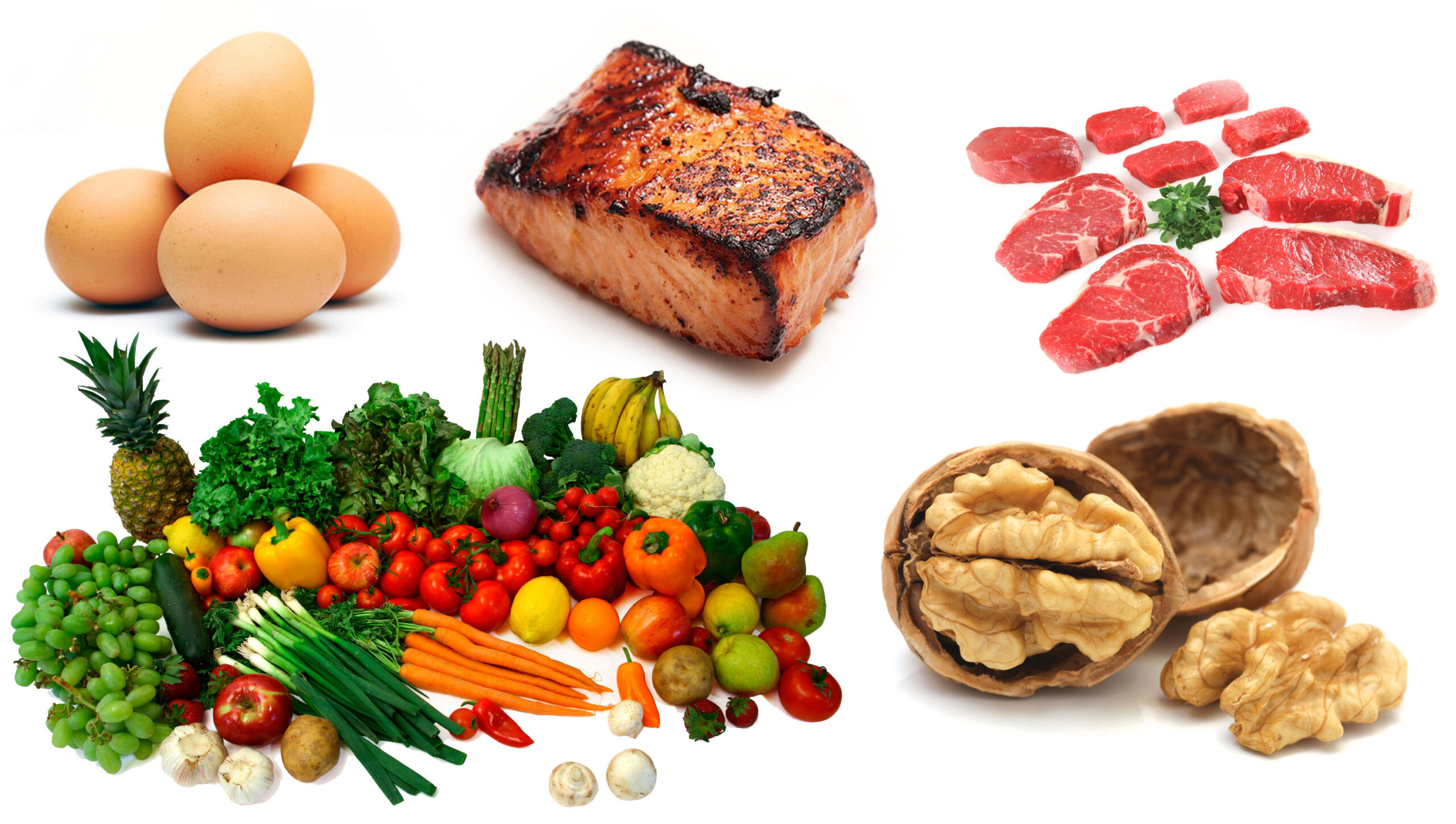 There are countless methods to enhance exercise recovery, good nutrition and hydration standing out as two of the most beneficial. These are my top 10 favorite foods for post workout recovery.
1. Plain greek yogurt with fruit- Greek yogurt provides anywhere from 15-25 grams of protein in 1 cup, and most fruit  has enough simple sugars to create the perfect post workout snack
2.  Omelette- Anyone in my family knows this is my all-time favorite post workout dish. I usually start with 2 whole eggs, 2 egg whites, 1/2 cup of cheese and my roster of veggies I choose from are – broccoli, tomatoes, peppers, brussels sprouts, spinach, kale, and onions. This meal will give me about 400 calories total that includes 30 grams of fat, 30-40 grams of carbohydrates, and 35 grams of protein.
3.  Quinoa salad- A cup of quinoa has 220 calories, 8 grams of protein, 4 grams of fat, 5 grams of fiber and 40 grams of carbohydrates. Combining this with any kind of protein and a healthy fat can give you perfect ratios for a recovery food. I find it is a better choice than brown rice due to providing slightly more fiber as well as cooks in half the time!
4.  Blueberries with cottage cheese- It is hard to beat blueberries and their antioxidants. Blueberries are loaded with Vitamin C, Vitamin E, resveratrol, and flavonoids. A cup of blueberries also contains 3.5 grams of fiber. Combine this with the protein of cottage cheese and you have quite the post workout food!
5.  Dried fruit and nuts- There are plenty of nuts out there today to choose from and they all function differently in our body. My personal favorite are walnuts, which are a great anti-inflammatory food. Dried fruit is a great source to combine with nuts, especially if you are on the go and don't have time to prepare a post-workout food. Make sure you use caution in combining these due to the calories adding up quick! I find it is best to measure out beforehand and place in a ziplock bag so you know just what you are eating. A 1/3 cup of dried fruit and nuts has 150-200 calories .
6.  Shake- Another staple in my house is a green smoothie. I typically have one everyday and include 1 serving of shakeology, 1 banana, 1/2 cup of greek yogurt, 1-2 cups of either spinach or kale, 1/2 cup of water, and 1/2 cup of ice. This gives me around 400 calories and it tastes just like a milkshake! Sometimes I mix it up and have different fruits, as well as even adding broccoli to it.
7.  Water- Without a doubt THE most important post-workout ingredient is water. We can go on and on about different foods we eat, but nothing compromises recovery from workouts the most than being dehydrated. I find a good way to start your day is by having 16 ounces of water and aiming to urinate 6-8 times a day. In our house we have 3 distinct hydration color metrics: water, lemonade, and apple juice. If your urine looks like water you are properly hydrated, if it looks like lemonade you are properly hydrated, but might need water soon, and if it looks like apple juice than you are in in trouble and need water ASAP! I find these 3 color codes work well for ensuing proper hydration for yourself and your children as well.
8.  Protein pancakes- There are a lot of ways to serve this post-workout food up, but my all-time favorite is by keeping it simple and using 1/3 cup of oatmeal, 1 banana,  2 egg whites, and 2 whole eggs. This will come out to 2 pancakes which total 150 calories, 23 grams of carbohydrates, 10 grams of protein, and 12 grams of fat.
9.  Hummus and veggies- Another one of my favorites that takes zero time to prepare. You can use any kind of veggie you want, but my personal favorites are carrots, broccoli and peppers. A 1/2 cup of hummus has 200 calories, 12 grams of fat, 17 grams of carbohydrates (7 of which are fiber), and 10 grams of protein. The calories can add up quick, so I recommend to measure the hummus out for each serving.
10.  Chicken stir fry- Last on my list is chicken stir fry. This tends to be my wife's favorite and is easy to fix and is nutritious at the same time. I find there are 2 ways you can prepare the veggies. One is by using fresh vegetables and making your own sauce, or you can buy frozen veggies already cut. The chicken I find is best not to marinade and just eat plain with your veggies. Most of the time we eat this with quinoa. One serving of stir fry  has roughly 300 calories which includes 5 grams of fat, 40 grams of carbohydrates, and 30 grams of protein.