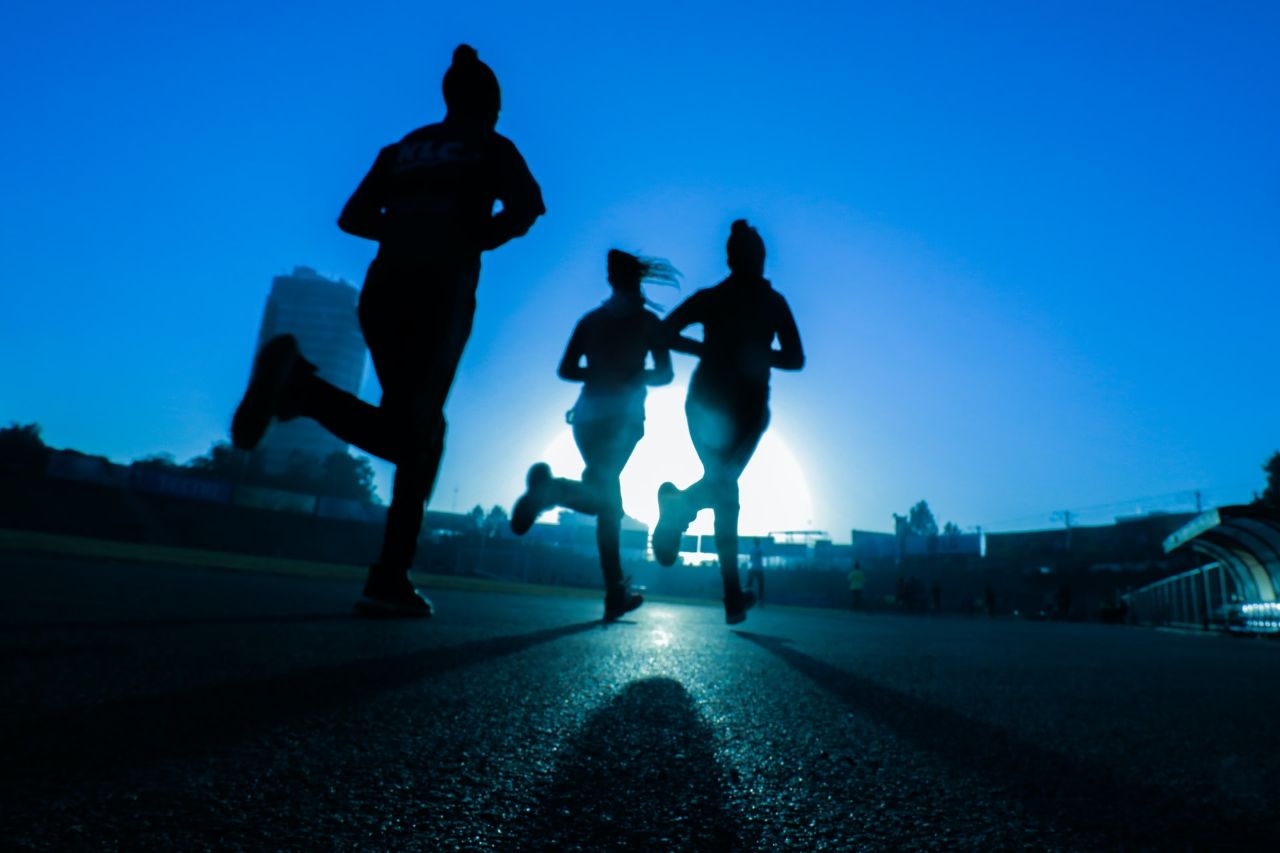 This past Saturday, I accompanied my good friend David over the pass from Aspen, Colorado to the town of Leadville for the Leadville 100 trail running race. David did this race 2 years ago, and I was there that year to help crew for him between aid stations. This year my goal was to help pace him the last 24 miles to the finish. In 2013, he finished in 23 hours and he was hoping to beat his time this year. Unfortunately David hurt his knee early on and had to DNF, but this blog will focus on the race itself and how he trains for it. Anyone that runs trail races knows about the Leadville running race. I have participated in numerous endurance events in the last 20 years ranging from Ironman triathlon's to a handful of trail races ranging in distance from 50k to 100k. You could claim in those "shorter" distance events that the effort is more intense, but none of those to me compare to covering 100 miles on trails.
The race starts in downtown Leadville at 4 a.m. and has a total elevation gain of 18,168 feet and is run 95% on trails. Unless you are the top finisher you are running in the dark not just in the beginning, but also the back-half of the race so having a headlamp is a necessity. Trail races have gained a lot of popularity in the last several years and at Leadville you can gain entry into the event by either entering the lottery and getting accepted or by placing in your age group in a handful of races throughout the year. What makes Leadville harder than most other 100 mile trail races is the fact that the course is run between 9,200-12,600 feet. Along with that comes temperature changes between 20 and 70 degrees, as well as the likely afternoon thunderstorm that pops up in the mtns in the summertime. For those that aren't accustomed to running at elevation this can be a huge detriment to your finishing time. Luckily for David, he lives at 8,000 feet and me being a pacer have been training in altitude the last 5 weeks :).
Now let's get to David's race prep and how it unfolded in the months leading up to the race. I wanted to include his training so you can get a glimpse into what it takes to participate in a race like this. Having done several ultramarathon races, David has a good idea on what it takes to be successful on race day. Living in Aspen,Colorado is a HUGE benefit for race day. Not only does he get to train in high altitude on a daily basis, but the trails surrounding the Roaring Fork Valley are endless and you have so many different type's of terrain that no one can see all that it has to offer! One drawback to David's training is that winter is long in Aspen, so trail access is limited to certain months. On an average year with snowfall, is isn't until late June where one can get to high elevation on the trails. David stays fit all winter by running (mainly on roads,) downhill skiing, hiking, and skinning (going uphill on ski's.) This particular year he has been busier than normal with work and was definitely "undertrained" when it came to getting ready for the race. Being undertrained is not optimal for an event like this, but like the saying goes, "it's better to be 99% undertrained than 1% overtrained." Everyone is different when it comes to preparing for an ultramarathon, but one thing is for certain and that recovery from workouts is the most important factor to consider with regards to how much to train and how long. The toll that the long runs can take on your body is massive, and not anyone can just train and compete in something like this without A LOT of race experience. David likes to get in 5 runs a week and a handful of those runs varying between 4-6 hours in length. He also prepares for his race by cycling an additional 1-2 days a week for a combined total of 6-7 workouts a week. On those long runs, David will try and cover a lot of terrain and will spend as much time as possible high in elevation (sometimes up to 14,000 feet.) The key on those long sessions is time on your legs and he will spend a chunk of that time hiking. For you road runner's, this might sound strange, but NO ONE runs the entire 100 miles! Hiking is a huge component of the event and knowing when and where to walk instead of run is a big player in how your race will unfold.
Another big component to racing an ultramarathon is nutrition and race logistics. The aid stations at Leadville are top notch and stacked with various foods like GU, coke, water, coffee, fruit, pretzels, cookies, m and m's, bagels, soup, and turkey sandwiches. All of this makes it sound so easy and like a walk in the park, but in reality nailing down the correct nutrition is like all other races part art and part science. Some people need more calories than others, some need more electrolytes, some can take down solid foods better than others,etc,etc, you get the idea here. During the race you have access to drop bags along the route at all the aid stations (aid stations are every 10-15 miles.) Some of the things you might put in those bags are warm clothes, change of socks, extra headlamp battery, specific nutrition needs, and sunscreen. It is not mandatory to utilize this option, but it is nice to have it! At some point during the race they will also weigh you and if you are more than 7% down from your weight at race registration than they will automatically pull you from the race. This is a safety concern due to some of the issue's athletes will have with staying hydrated and/or not taking in enough calories. A big part of race success for each athlete is their support crew and pacers. The support crew is a group of people the athlete has gotten to voluntarily help them at each aid station if need be. The support crew will drive to each aid station and take whatever gear the athlete wants to get rid of, change in to, and most importantly provides much needed moral support for this monumental task. The pacing crew is a group of pacers that are allowed to run with the athlete from miles 50-100 and the athlete can choose up to 3. This group of runners is extremely important to the athlete and you will want to choose runners who have experience running trails, running in the dark, have the fitness to run with the athlete, and most importantly can provide positive energy in those last miles of the race. Anyone with enough fitness and desire can run this 100 mile legendary race (the first race was run in 1983.) The views surrounding Leadville are amazing and with the proper crew and pacers it can be quite the adventure for all. Most athletes make a vacation out of their trip and family's can choose form a variety of activities like ziplining, hiking, white water rafting, cycling, and camping to name a few.