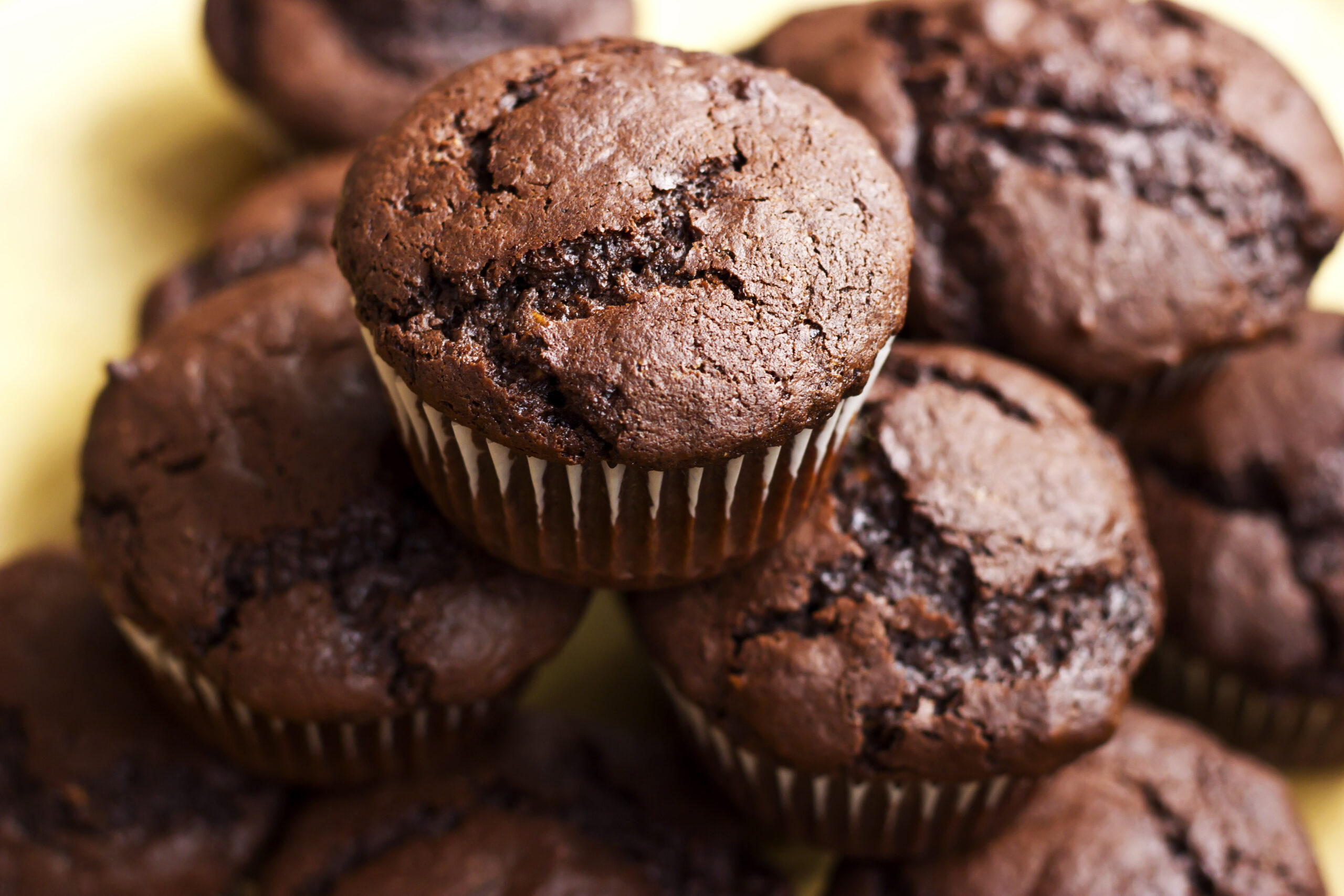 These dark chocolate muffins are surprisingly delicious and WAY healthier than the traditional brownie made with refined sugar and sub-par oils!  The recipe makes a great chocolate cake as well!
Ingredients:
1 (15 oz.) can chickpeas (garbanzo beans), drained, rinsed
1 large egg
4 large egg whites
½ cup pure maple syrup
1 scoop Quest Vanilla Milkshake Protein Powder
1 tsp. baking soda
2 Tbsp. coconut butter
1/3 cup unsweetened cocoa powder
1/3 cup dark chocolate chips
Preparation: (Makes 12 Servings)
Blend all ingredients thoroughly in a blender. Pour into a well greased muffin tin and bake at 350 degrees for 15-20 minutes or until toothpick interested in center comes out clean.
Nutrition Facts Per Serving:
Calories 138
Fat 3.8g
Carbohydrates 21.2g
Fiber 3.0g
Sugars 9.8g
Protein 6.2g