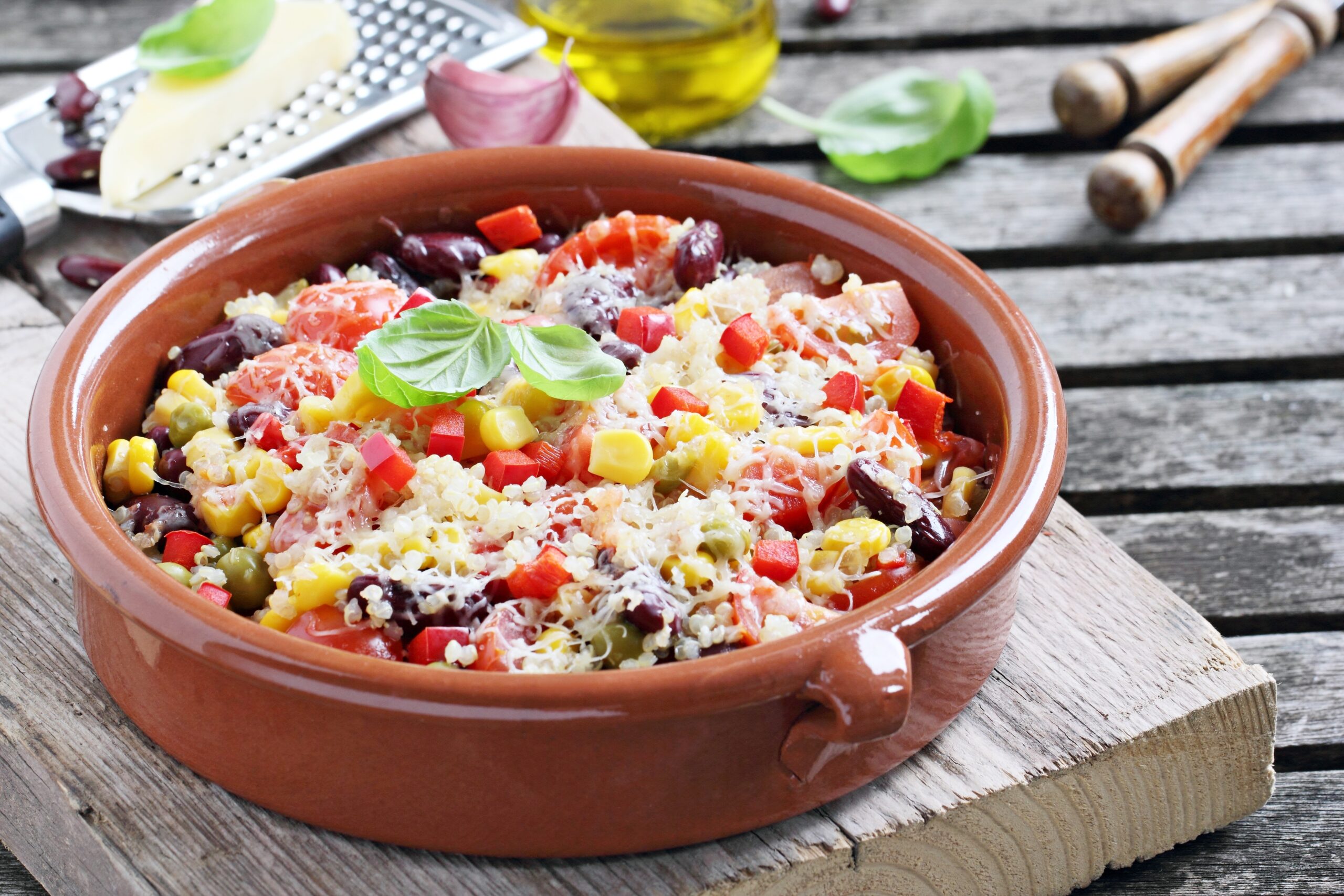 Quinoa is on of the most popular "superfoods" these days.  It is loaded with protein, fiber and minerals, but doesn't contain any gluten.  Pronounced KEEN-wah, 1 cup cooked boasts 8 grams of protein and 5 grams of fiber and is loaded with antioxidants, making it one of the best if not THE best grain for someone to reach for!
Below is my FAVORITE quinoa recipe that is SUPER easy to throw together and is so versatile!  Throw it on top of a bed of lettuce and add some shrimp or chicken for a perfect meal…or just eat it as a side dish to your main course!
Ingredients:
4 cup cooked quinoa
1 15-ounce can black beans, drained and rinsed
1 cup frozen corn, defrosted
3 medium tomatoes, seeded and cut into chunks
1/4 cup chopped cilantro, packed
1/3 cup diced red onion (optional)
2 Tbsp lime juice
3 Tbsp olive oil
1/2 teaspoon salt
1/2 teaspoon crushed cyan pepper (optional)
Once the quinoa has cooled, fluff with a fork. Add all ingredients, stir thoroughly, add more lime juice, salt, & cyan pepper to taste, and serve room temperature!
Nutrition Information
1 serving = 1 cup
Calories: 246
Fat: 6.5 g
Carbohydrate: 39.7 g
Fiber: 7.2 g
Sugar: 1.8 g
Protein: 9.7 g