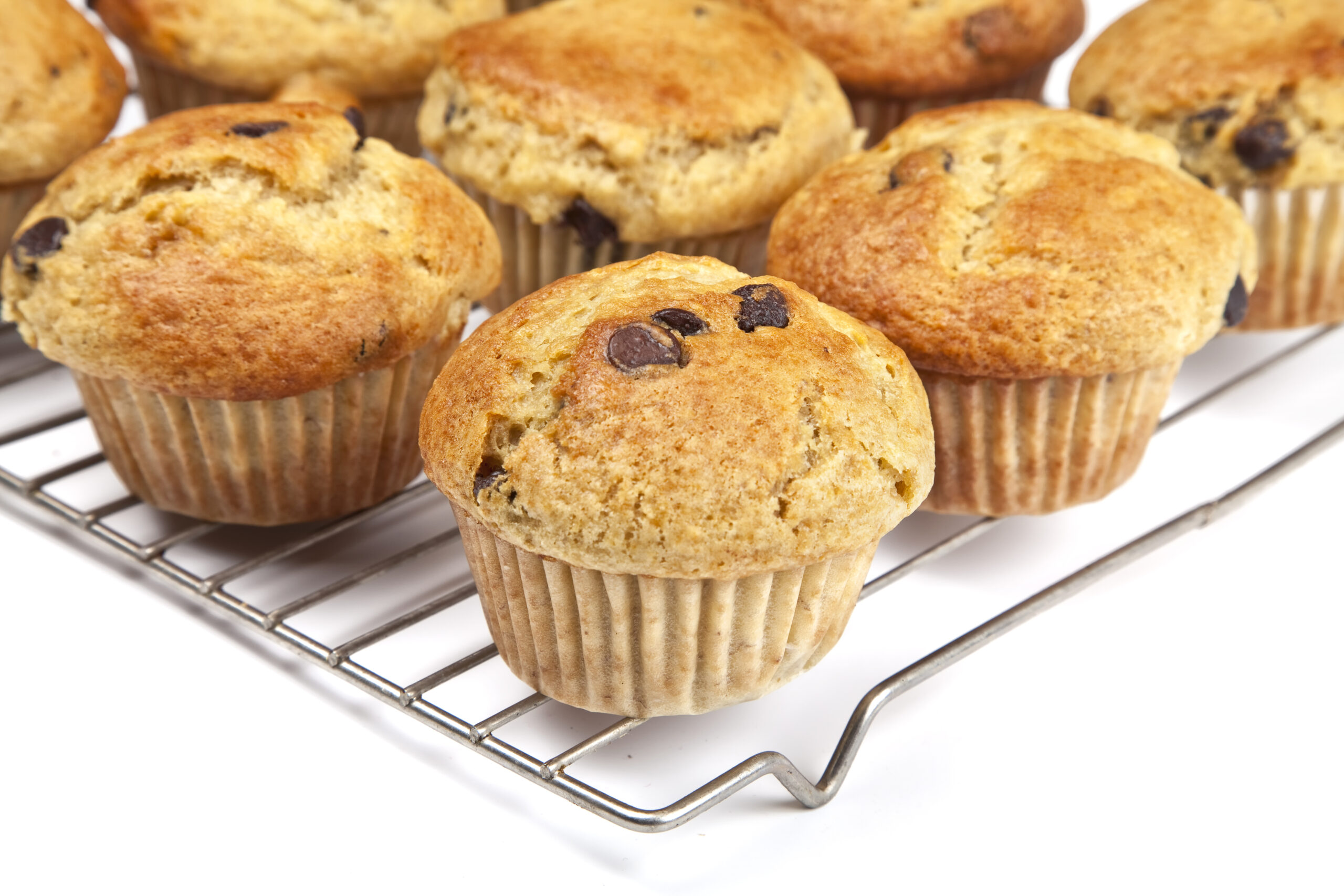 These muffins are my go-to when I have a sweet tooth!  So easy to make and will surely satisfy that sweet craving of yours.  The recipe below yields 12 muffins, and the nutrition facts per muffin are:  98 calories, <1 g fat, 9.63 g protein, 12.75 g carbohydrates, & 5.17 g sugar.
Ingredients:
1.  Two medium bananas
2.  1 1/3 cup gluten free oats
3.  16 ounces egg whites
4.  Two scoops of Quest Vanilla Milkshake Protein Powder
5.  1/3 cup unsweetened apple sauce
6.  1 tsp baking soda
7.  1 tsp baking powder
8.  OPTIONAL – 3 Tablespoons of semi-sweet chocolate morsels.  Please note adding the chocolate chip morsels will add an additional 18 calories, 1g fat, .25g protein, 2.25g carbs, & 2g sugar per muffin.
Baking Instructions:  Place all ingredients in a blender.  Once blended thoroughly, pour into a well greased muffin tin and bake at 350 degrees for 25 minutes.